---

www.emfinfo.com

Lynn Connor currently co-owns COATS Office Automation and was a partner in Reliance Staffing & Recruiting for over 30 years. COATS provides fully integrated software to the staffing industry and works seamlessly with your staff to ensure software efficiency. Microsoft linking, Crystal Reports, a fully integrated CRM, payroll and complete accounting, online applicant entry, online job posting, and multi-state, multi-branch, multi-locality capabilities are available throughout the entire system. You can learn more about COATS here > https://www.coatssql.com Linked In: https://www.linkedin.com/in/lmsconnor/
By Lynn Connor | Tuesday November 14, 2023
---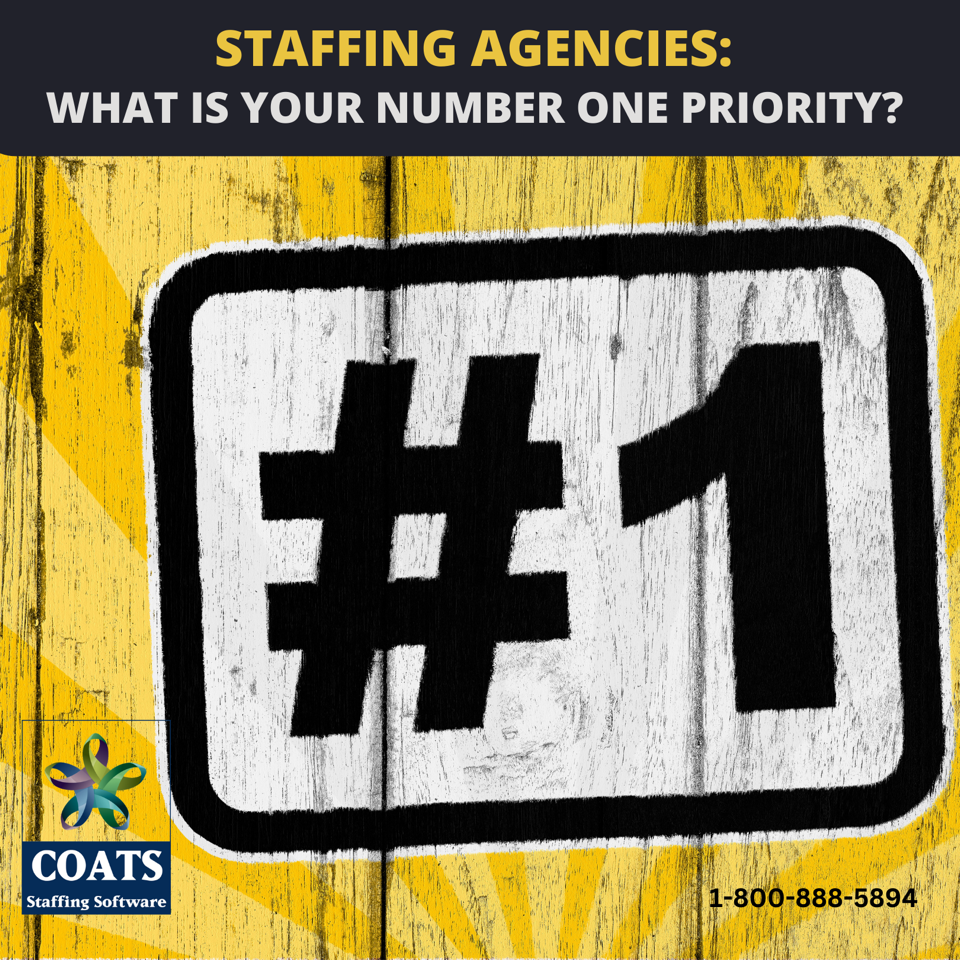 ---
As the prior staffing agency owners of Reliance Staffing & Recruiting, we came to understand through 35 years in business that the key to success is finding and retaining top talent. But with so many different staffing agencies to choose from, how do you make sure that you're offering the best possible services to your clients, candidates, and employees?
Reliance began the search for software that could automate our operations in 2015. We had a unique set of requirements: thousands of employees to pay weekly, garnishments and liens to track, hundreds of different assignments to client companies to track, many different pay and bill rates to enter, varying hours worked per week for each employee, and multiple clients to invoice - for starters!
The problem was, there weren't software platforms to choose from at that time that were really geared towards staffing firms. Not even for the basics of paying and billing multiple employees and clients. So, we created our own, and we've continued to create multiple versions of that software with client input and through our own experience in staffing on a daily basis. How else did we know exactly what was needed to program into our software with the advent of the Affordable Care Act, also known as Obamacare, signed into law on March 23, 2010? This took some time and iterations, believe me. But we ended up with a program to manage the ACA and all it's intricate reporting requirements.
Between 2015 and 2023, so much has changed in the staffing industry. There are so many more laws, hiring rules and procedures, automation, and remote capabilities to attend to. What does remain the same is the continued priority of obtaining quality talent; without people, there is no business.
I maintain that finding and attracting top talent is key to a successful staffing agency, and it's the number one priority. That's where COATS Staffing Software comes in. Our all-in-one software platform is designed to help you streamline your operations, manage your business more efficiently, and provide better customer service.
Increase your staffing service sales in a number of ways:
By streamlining your recruiting process. Our applicant tracking system (ATS) makes it easy to find and manage qualified and quality candidates. You can post job openings to multiple job boards with a single click, and our ATS will automatically provide candidates based on the criteria of your search. This will save you time and help you find the best possible candidates for each of your clients' job openings. Drill down to work hours preferred, experience level, specific skills, clerical and industrial test results, and city desired to work within - to name a few.
By improving your customer service. COATS gives you a complete view of your clients and candidates. This allows you to better understand their needs and provide them with the best possible service. For example, you can use our CRM tools to track your interactions with clients and candidates. Keeping track of each conversation and being able to refer back to all communications you've had is more important than you realize, in many ways. Another example is the ability to use our invoicing software to generate and send invoices with the click of a button. Not having to call corporate and making them wait a few days matters to clients.
By providing you with valuable insights. COATS Staffing Software provides you with a variety of reports that can help you track your progress and make necessary adjustments. For example, you can use our reports to track your client turnover, placement rates, time to fill, and client satisfaction. You can also track your recruiters and sales staff's performance with key metrics. This information can help you identify areas where you can improve your temporary and permanent personnel as well as your business.
Increase profits for your staffing agency:
By reducing your costs. Most employees would love to automate many of the time-consuming tasks associated with running a staffing agency. Examples include management of employee garnishments and liens by scheduling them once rather than reviewing and inputting them into payroll weekly. Another example includes reviewing GM/GP reports and drilling down to each job assignment to ensure work assignments and job orders are not accepted or continued without a profit to run your business. Consideration of the cost of worker's compensation, unemployment, and overhead must be reviewed before providing a client with a bill rate. This frees up your time so you can focus on more important things, like growing your business and building relationships with clients and candidates.
By improving your efficiency. Our software is designed to help you streamline your operations and manage your business more efficiently. With all of your data in one place, you can easily track your progress and make necessary adjustments. Why run payroll through another software when COATS provides all of the front office data that pours into the back office to pay your employees and invoice your clients?
By increasing your placement rates. COATS Staffing Software's ATS and CRM tools make it easy to find and manage qualified candidates. Online applications automatically download into the system; you just need to ensure they are printed and contacted on a daily basis to not let any candidates fall through the cracks. COATS has various reports that are printed daily to provide checkpoints to do just that. This will help you increase your placement rates and generate more revenue for your business.
Continue to build your contract talent pool:
By making it easy to advertise, find, and manage qualified candidates. Our platform allows you to create unique skill sections that can be applicable to a specific client, position to fill, or multiple certifications, education, experience, and other parameters that are continually searched for. Canon Virginia is an example where we devoted an entire skill section for potential candidates to later search for those who met several requirements needed in order to be assigned to this manufacturing facility. This one example saves you time and helps you find the best possible candidates for your clients' job openings.
By helping you nurture your relationships with candidates. Our CRM tools make it easy to track your interactions with candidates and stay in touch with them over time. Our 1/10/30 day check-in allows for scheduled communication with employees on the 1st, 10th, and 30th day of experience working with our agency. This helps you build relationships with candidates and makes them more likely to apply for your clients' job openings when they become available. Communication is a top source of candidate and employee frustration with staffing agencies, and this automation resolves that issue.
By providing you with a thorough understanding of your talent pool. We provide you with a variety of reports that can help you track your applicants. For example, you can use our reports to track the number of candidates in your database, the diversity of skills in your talent pool, and the experience of your candidates. This information can help you identify areas where you need to improve your talent pool and make sure that you have the right candidates available for your clients' job openings.
If you're looking for a software solution that can help you increase sales and profits and build your talent pool, then COATS Staffing Software is the right choice for you. With our all-in-one platform, you can easily find and manage qualified candidates, nurture your relationships with clients and employees, track employee time and attendance, process payroll, generate invoices, and manage all aspects of your HR needs.
Schedule a demo with COATS Staffing Software today to learn more about how we can help you grow your business and achieve your goals!
What is the biggest challenge that you face as a staffing agency owner, manager, or recruiter? Let us know in the comments on any of our social media platforms, and we'll see if we can help!