Warning
: DOMDocument::loadHTML(): htmlParseEntityRef: no name in Entity, line: 1 in
/var/www/html/_cus/eminfo.com/articles-view-print.php
on line
236
---

www.emfinfo.com

Diane Skullr is the Executive Director for California Staffing Professionals (CSP) She has over 20 years of successful staffing and recruiting experience having owned and managed a health care staffing and search firm in California until it sold in 2008. Phone: 800-799-9725 E-Mail: diane@cspnet.org
By Diane Skullr | Monday March 1, 2011
---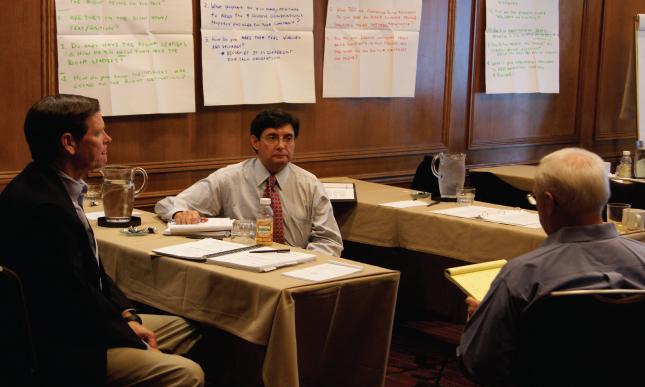 ---
A little over a year ago, I wrote an article titled "Are You Quitting Now?" In it, I wrote about staffing and recruiting association memberships. Specifically, I addressed how your active membership will actually help you to successfully move through the placement process.

This is one of those topics that remain true, year after year. So, why DON'T you belong to one? And if you left, it's definitely time to come back.

Belonging to a trade association specific to the staffing and recruiting industry will help you to close more deals because of your exposure to other successful recruiters. Let's explore this by looking at the basic membership benefits offered by every association:

Education: Learn from industry leaders via seminars, conferences, webinars, luncheons, meetings, etc.

Networking: Build mentoring relationships and friendships that will endure

Credibility: Your clients and candidates respect your dedication to your industry

Legislative & Legal: Access to free or low cost expertise from experts IN your industry, who understand and respect what you do.

Regardless of which association you belong to, active participation is key. Personally, I have been involved with the California Staffing Professionals (*CSP) and the National Association of Personnel Services (*NAPS) for many years. At the risk of exposing my age, let's just say that I've been with CSP for over 10 years. These are by no means the only two associations available to you. There are many other associations who can offer you the opportunity to advance your career. In my recruiting life, there was not a single situation, question, problem, announcement, etc. where I didn't have someone to turn to -someone who knew what I was experiencing and could give me some solid advice. Advice that helped me close deals, and in the process, develop life-long friendships.

These friends can be there with words of encouragement to help you maneuver through a hard day or deal with an exceptionally hard client or candidate. You need to be your very best with every interaction. Why not lean on the strength of your association?

If you attend a meeting or conference and take a seat in the back corner and never talk to another living soul, then NO, association membership will work for you. It is extremely unlikely that a shy, reserved personality could ever be a successful recruiter. To take full advantage of your membership, you need to contribute to the needs of others as well as discuss your own needs. Offer your advice in areas of your expertise and seek knowledge from others, drawing from their expertise. Network!

And the newest networking trend has been the use of Facebook fan pages, Twitter and LinkedIn groups. While the platforms aren't new, recruiters have learned to exchange information and build online relationships using these mediums. These resources are free. No membership dues and no commitment of resources, other than your time. They don't have the same impact as an active association membership, but it's a start.

Due to the recent economic crisis, there have been many recruiters and staffing firms who have left the industry, who couldn't survive. Many of those were the wallflowers, the ones who did not participate in local events, who did not seek to learn more about perfecting their processes.

But the economic crisis is coming to an end. Many of you have seen the bottom and are slowly working your way back to the top. Many have jumped back up quickly. NOW is the time to renew your passion for your career and seek out the advice of others who are also climbing up, just as you are. You may know things that will help them and they will have ideas and plans that will work for you too.

You don't have to recreate the wheel. You do have to come together with others who have pieces of the wheel and together, put the wheel in motion.

In a quote from "Are You Quitting Now?":

"Every down spike in the economy presents us with a chance to renew our sense of purpose and professionalism, to shine among our peers. For those who have survived this recession and those who have seen past recessions, you have learned how to enjoy the good times and get serious during the bad times. A dedicated recruiter knows that to be triumphant, regardless of the economy, requires a long-term career commitment and a continued plan to stay educated and aware of the newest trends and expectations. Active membership provides you with a variety of educational opportunities."

Now is the time to use your association membership to bring about the future success you desire.